We all love our iPhones. It's frustrating when they don't work, to say the least. You paid somewhere in the neighborhood of $1,000, and now it's either shattered or misbehaving. So what do you do? Squint through the cracked screen? Grin and bear it with lagging and crashing apps? Hold the charging cable at the perfect angle so it will actually charge?
No! All you have to do is call Cellular Repair & Exchange. Over the years, we've fixed dozens of different issues on thousands and thousands of iPhones, from the newest versions to many generations back (as long as we can get the parts)!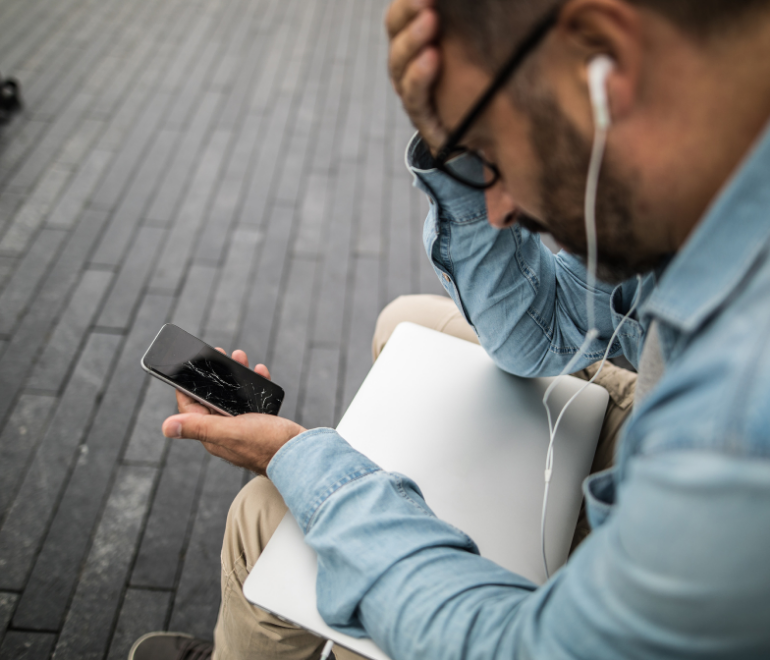 Excellent Job! I dropped my iPhone and broke the glass on it. I went to AT&T and they referred me to this place and gave me a coupon. These guys got me in and out in an hour and did it for a great price. Highly recommended!!!
Trust us—we've seen it all
And we have all the skills, experience and service we need to get your iPhone back up and running in no time. We can fix just about any iPhone problem you could face:
Cracked screens & back glass:
We can replace both the front screen and back glass in as little as 15 minutes!
Battery charging issues, including battery replacement:
iPhone's non-removal batteries only last about 2 years. We can swap in a new one no problem.
Loose or no connection in charging port:
A quick cleanout of the dust and lint in your charging port will usually clear this up.
Water damage:
This is a difficult one and not a guaranteed fix, but we can disassemble your phone and try our best to dry it out.
Broken or unresponsive buttons:
If your home, power, or volume buttons are stuck or not responding, fear not! We can fix or replace them.
Display & feedback issues:
Sometimes touchscreens act up in a number of ways. We'll take a look and see what's going on.
Speaker & microphone issues:
Getting muffled audio or no audio at all? You could be looking at faulty hardware that we can swap out.
Software & iOS issues:
The iOS platform and the millions of apps out there don't always play nice together. If you're experiencing lagging or crashing apps or sudden phone restarts, bring your phone in and we'll take a look!
I got my cell phone screen fixed in as little as two hours! They are No Nonsense😁
This is my first time using cellular repair and I did my homework. They come highly recommended and are very dependable. He was spot-on with the repair timeframe. They even cleared a virus off on my old tablet all in the two-hour visit. I will use them again and recommend to my family and friends.
Do you have a warranty on your iPhone?
That's great! We advise customers to use Apple's standard 1-year warranty. However, the warranty doesn't cover accidental damage—which a lot of these issues are—unless you purchased extra protection. If Apple refuses to fix or replace your iPhone, give us a call, contact us here, or drop into our store in Tulsa.
The alternative is taking your broken iPhone to an Apple store and have one of their Geniuses take a look, which is a frustrating experience in and of itself.
Oftentimes, their repairs are not completed on-site and can cost you more money and more time than visiting our professionals at Cellular Repair & Exchange. iPhones are great mobile devices, but they're expensive, and like many cell phones, very fragile. Rather than getting the run-around and shelling out more money to Apple, simply bring it in and let us take a look at the problems.
Whether you have the latest iPhone or are still using an older model, we have the expertise to fix them all. Give us a call, contact us here, drop off your device at our store, or ship it in, and we'll have your iPhone repaired in no time at all.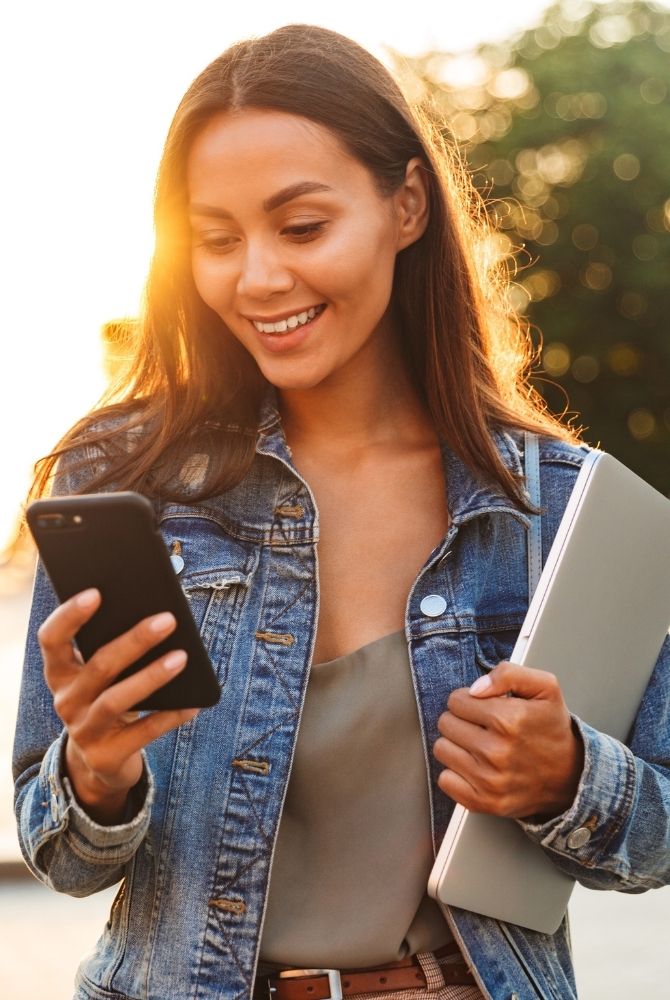 i have purchased several phones for myself and a couple of friends. these guys always take exceptional care of me. today i took my phone in because i could not hear when people were talking to me. he took it for 2 mins and brought it back to me and said is that better. it was perfect. NO CHARGE. Thanks so much guys. your the best.