Here you'll find answers to all your questions about smartphone repairs:
Cracked screens and back glass

Battery replacements

Software and app issues

And more!
Don't see your question answered here? Drop us a message here, call us here or visit us here!
Can you fix my smart phone?
Can you fix my tablet or smart watch?
Yes, we can fix just about any type of mobile device, including tablets, smart watches and iPods. If you have something real off-the-wall, just send us a message or call us and ask!
How fast can you fix my phone?
On most shipped-in repairs and for more advanced repairs, we will fix your device within 24 hours. For many common repairs, we can get the job done in as little as 15 minutes!
How much does it cost to replace a phone screen?
It really depends on the make and model of your phone. There are a wide range of prices for high-end flagship phones, but screen replacements for most phones typically range from $60 to $90.
Is it cheaper to repair or replace a phone?
More often than not, it's much cheaper to repair your phone rather than replacing it. Even refurbished phones are several hundred dollars, and common wireless carrier insurance plans require a $200–$400 deductible for a replacement.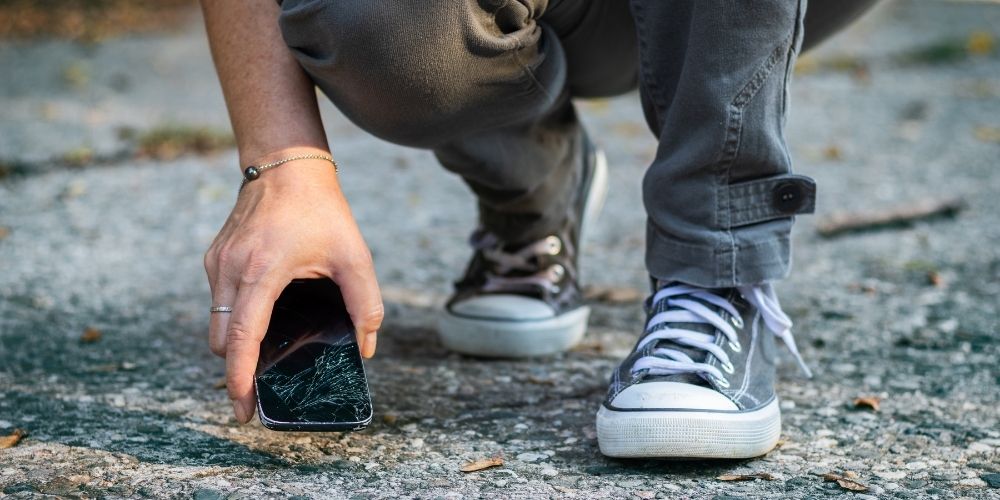 Can I repair a cracked phone screen myself?
If you have a phone with a cracked screen or back glass, we strongly recommend against attempting to replace it yourself. Unless you really know what you're doing, there's a solid chance you can ruin your phone beyond repair.
But yes, it's possible if you're technically inclined, have the right tools, and don't mind the risk of completely destroying your phone.
Can you replace my smart phone's battery?
Batteries only have about a 2-year lifespan before they start losing juice—and less than that for power users.
To make things more difficult, most phones these days have non-removable batteries, but that doesn't mean they can't be replaced.
If your battery isn't holding a charge for long, or it takes a long time to charge, it's probably time for a new battery.
Contact us here for a quote or just bring it to our store!
What are the most common iPhone and Android problems?
We see all kinds of problems with all kinds of different phones. Here are some of the most common repairs:
Cracked or broken screens
Slow charging or not holding a charge
Water damage
Freezing, lagging, or spontaneously restarting
Display and feedback issues
Broken or unresponsive buttons
Loose charging port
Speaker and microphone issues
If you're experiencing any of these issues, contact us here for a quote or just swing by our store.
What if my phone is under warranty?
Most phone manufacturers and major wireless carriers offer a 1-year warranty that covers manufacturer defects. However, these warranties don't cover physical damage to the phone. In fact, any damage to your phone will likely void the warranty on manufacturer defects—"the damage caused the defect," is what they say.
If you have purchased additional insurance or protection—either through the manufacturer or your cellular service provider—you may be eligible for free repairs or discounted replacements.
Does Cellular Repair & Exchange have a warranty?
Cellular Repair & Exchange provides a 90-day warranty on all services and products offered. If you experience a problem with a phone that you've had repaired or with a phone you've purchased from us and it's within the 90-day warranty period, please contact us and we'll be glad to help you resolve the issue.
Ultimately, we strive for 100% customer satisfaction and no matter what, we want you to be completely satisfied with our work!